2018 ASEE Annual Conference & Exposition, Salt Lake City, UT, June 24-27, 2018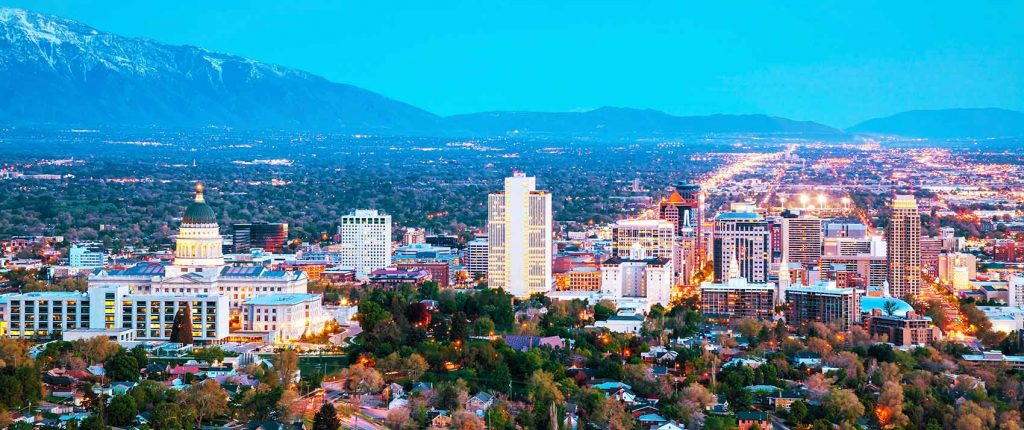 ---
2018 ELD Program
Time
Sunday, June 24
Monday, June 25
Tuesday, June 26
Wednesday, June 27
8:00 – 9:30 a.m.
 [U221] Sunday Workshop: The Fundamentals of Engineering Librarianship [ticket]

Time: 9:00 am – 12:00 pm

Location: Room 260 A, Convention Center – Salt Palace

This workshop will focus on helping newer engineering librarians learn skills needed to serve engineering students and faculty. The workshop will be led by three or four seasoned engineering librarians.

Presentations:

Speakers

Mr. Kevin P Drees

Oklahoma State University

Kevin P. Drees is the Engineering Librarian at Oklahoma State University – Stillwater where he has been employed since 2002. He received his B.S. in Mechanical Engineering from the University of Kansas and an M.L.S. from Emporia State University. He serves on the Publications and Mentoring Committees in the Engineering Libraries Division of the American Society for Engineering Education (ASEE).

Mr. Mel DeSart

University of Washington

Mel DeSart is the Head of the Engineering Library at the University of Washington

Ms. Kari A. Kozak
University of Iowa
Kari Kozak is the Head of the Lichtenberger Engineering Library at the University of Iowa.

Mr. Tom C. Volkening

Michigan State University

Tom Volkening is the Engineering Librarian at Mchigan State University.

Sponsor: ASTM International(Booth 721)

[M193] Monday Plenary

Time: 8:00 AM to 9:30 AM

Location: Grand Ballroom A-H, Convention Center – Salt Palace

In recognition of our "125 Years at the Heart of Engineering Education" anniversary celebration, an acting troupe will offer a dramatic representation of ASEE through the years. The troupe is directed by Jeffrey Steiger, known for his unique theatrical presentations of academe-themed issues.

************************

ELD Executive Committee Meeting

Time: TBD
Location: TBD

Moderator:

[T121] ELD Business Meeting [ticket]

Location: Salon D, HQ Hotel – Marriott at City Creek
Breakfast Sponsors: IET (Booth 902) & ASME (Booth 202) 
Travel Stipend Sponsors: , Elsevier (Booth 313), IEEE (Booth 707, 806) & Morgan & Claypool (Booth 803)
Bernhardt Award Sponsor: ASTM International(Booth 721)


[W121] Technical Session 1

Location: Salon D, HQ Hotel – Marriott at City CreekModerators: Emily K Hart

Breakfast Sponsor: IEEE (Booth 707, 806) & AWS (Booth 101)

Technical Session Sponsor: ICE (Booth 524)

9:45 – 11:15 am
[M296C] Focus on Exhibits

Location: Exhibit Hall A B & C, Convention Center – Salt Palace

[T293] Tuesday Plenary, Best Paper Recognition

Location: Grand Ballroom A-H, Convention Center – Salt Palace

Join your friends and colleagues as we recognize the winners of the 2017 Best Overall PIC Paper, Best Overall Zone Paper, and Best Diversity Paper!

11:30 am –
1:00 pm
[M321] ELD Welcome & Lightning Talks [ticket]

Location: Salon E, HQ Hotel – Marriott at City Creek
Moderator: Sarah Parker (University of British Columbia)

Sponsor: SAE (Booth 519)

[T321] Engineering Libraries Division Poster Session

Location: Exhibit Hall A B & C, Convention Center – Salt Palace
Moderator:  Susan K. Boyd
Posters: 

[W321] Technical Session 5 [ticket]

Location: Salon F, HQ Hotel – Marriott at City Creek

Moderator: Judith Pasek

Paper:

Lunch Sponsor: AWS (Booth 101) & ASCE (Booth 218)

Technical Session Sponsor: Techstreet (Not exhibiting)

1:30 – 3:00 pm
[U421] Technical Session 4

Time: 1:15 – 2:45

Location: Room 254 B, Convention Center – Salt Palace

Moderator: Christa Michelle Spence

Papers Presented

Sponsor: ACS (Not Exhibiting)

[T421] Technical Session 3

Location: Room 155 F, Convention Center – Salt PalaceModerator: Laura A MosherPapers:

Sponsor: Begell House (Booth 720)

[W421] Workshop: Advice for Mid-Career Librarians

Time: 1:30 – 3:00 pm
Location: Room 155 F, Convention Center – Salt Palace
Moderator: Julia M. Gelfand

Mr. Mel DeSart

University of Washington

Mel DeSart is the Head of the Engineering Library at the University of Washington.

Ms. Anne E Rauh

Syracuse University

Anne E. Rauh is a Collection Development and Analysis Librarian at Syracuse University Libraries. She has presented at conferences throughout the country and has published extensively on Science and Engineering Librarianship.

Mr. Michael J White

Queen's University

Michael White is the librarian for research services in the Engineering and Science Library at Queen's University in Kingston, Ontario.

Prof. Amy S. Van Epps

Harvard University

Amy Van Epps is the Director for Science and Engineering Services at the Cabot Science Library at Harvard.

A panel of experienced librarians will give helpful tips for mid-career engineering librarians.

Sponsor: AIAA (Not exhibiting)

3:15 – 4:45 pm
[U521] Technical Session 2

Time: 3:00 – 4:30

Location: Room 252, Convention Center – Salt Palace

Moderator: Patricia A. Watkins

Papers Presented

Sponsor: IOPP (Not exhibiting)

[M5112A] Co-Sponsored Panel Session:
Impacts of Sexual Harassment in Academic Science, Engineering, and Medicine
Location: Room 255 F, Convention Center – Salt PalaceModerator: Dr. Frazier BenyaDescription: Responding to growing awareness of sexual harassment in academia, the Committee on Women in Science, Engineering, and Medicine (CWSEM) of the National Academies of Sciences, Engineering, and Medicine initiated a study on the impacts of sexual harassment on the career advancement of women in these disciplines in academia. Four members of the CWSEM will discuss the report, the findings, and recommendations for engineering education faculty and administrators.*************************[M534] 2018 Interdivisional Town Hall Meeting: Who's in the Driver's Seat of Engineering Education? [ticket]Location: Grand Ballroom J, Convention Center – Salt PalaceModerator:

 

Dr. Atsushi Akera and Prof. Joe Tranquillo

Description: For this year's Interdivisional Town Hall Meeting, participants will be given an opportunity to share their experiences in transforming engineering education, while also contributing directly to an NSF-sponsored study on this topic. Unlike medicine, the engineering profession establishes new standards for engineering education through a distributed system of governance that mirrors the distributed structure of the profession. At the same time, many of us pursue educational innovation, continuous improvement, and unique institutional solutions in ways that maintain a productive tension with efforts to set common standards in engineering education.




[W521] ELD Extended Executive Committee

Location:Room 250 A, Convention Center – Salt Palace

This session is used by division leaders to review the conference and division activities as well as to begin planning for next year.

5:00-6:00 pm
[U696] ASEE Division Mixer

Time: 4:30 – 6:00 pm
Location: Grand Ballroom A-H, Convention Center – Salt Palace

[M696] Focus on Exhibits
Time: 5:00-6:00pm
Location:  Exhibit Hall A B & C, Convention Center – Salt Palace
6:00-9:00 pm
[U796B] FOCUS ON EXHIBITS: Welcome Reception

Time: 6:00 – 7:30 pm
Location: Exhibit Hall A B & C, Convention Center – Salt Palace

*************************

ELD Social

Time: 7:00 – 10:00 pm
Location: Squatters – 147 West Broadway (300 South)
Sponsor: SPIE (not exhibiting)
Organizer: Mel DeSart (University of Washington)

[M721] ELD Welcome Reception [ticket] 

Time: 6:00 – 9:00 pm
Location: Cucina Toscana in the Vivace room. 282 S. 300 W.
Sponsor: IEEE (Booth 707, 806)
Organizer: Bernadette Ewen (Rose-Hulman Institute of Technology)Reserve your spot Today!
[T721] ELD Annual Banquet [ticket] 

Time: 6:00-9:00pm
Location: Finca, 327 W 200 South
Sponsor: Elsevier (Booth 313)
Organizer: John Napp (University of Toledo)

---
2018 ELD Call for Papers
The Engineering Libraries Division (ELD) of the American Society for Engineering Education (ASEE) is seeking abstracts for consideration for presentation at the 2018 Annual Conference & Exposition in Salt Lake City, Utah, June 24th to June 27th. ELD accepts abstracts for full-length presentations and posters and welcomes abstracts from or joint presentations with members of other divisions. Topics of interest include, but are not interested to:
Open educational resources
Basics of engineering librarianship for new librarians
Electronic resources in engineering
Collection development in the age of PDA, DDA, and EBA
Flexible learning
Teaching engineering information to non-engineers
Recruiting new engineering librarians and
Marketing and outreach activities
Papers on inclusion are also always welcome; to qualify for the Society's Best Diversity Paper, diversity and inclusion must be the focus of the paper.
Abstract submission will be open from September 5 until October 16. Submit your abstracts at: https://www.asee.org/public/person_sessions/new
Please direct any questions to Willie Baer, ELD Program Chair, at wbaer@nd.edu.
back to top
---
2018 Travel Stipend Winners
---
2018 Sponsors
ELD thanks all its generous sponsors for their support during the 2018 Annual Conference and throughout the year.
For questions regarding future sponsorship of ELD activites and programming, contact contact Amy Buhler, Development Committee Chair at: abuhler(at)ufl.edu
| | | |
| --- | --- | --- |
| | | |
| | | |
| | | |
| | | |
| | |   |
| | | |