Upcoming Conference: 2019 ASEE Annual Conference & Exposition, Tampa, FL, June 16-19, 2019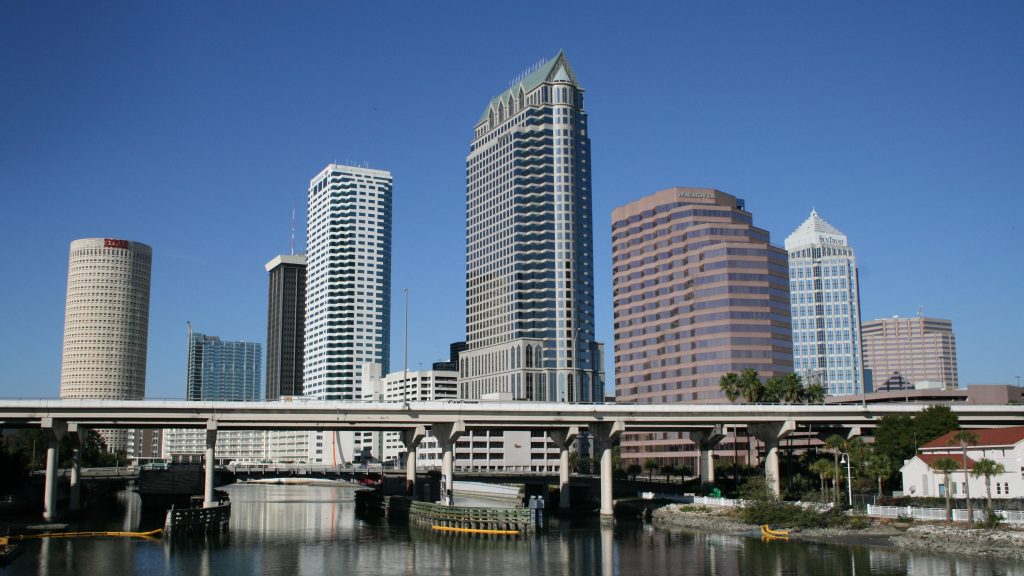 ---
2019 ELD Program
Mobile

| Tri-Fold
Time
Sunday, June 16
Monday, June 17
Tuesday, June 18
Wednesday, June 19
8:00 – 9:30 a.m.
Workshop: Engineering Collection Development: Tools and Tips from Collective Wisdom
Time: 9:00 am – 12:00 pm
Location: TBD

Sponsor: 

Monday PlenaryTime: 8:00 AM to 9:30 AM

Location: 

************************

ELD Executive Committee Meeting

Time: TBD
Location: TBD

Moderator:

ELD Annual Business Meeting & Breakfast

Location: 
Breakfast Sponsors: IET (Booth 902) & ASME (Booth 202) 
Travel Stipend Sponsors: , Elsevier (Booth 313), IEEE (Booth 707, 806) & Morgan & Claypool (Booth 803)
Bernhardt Award Sponsor: ASTM International(Booth 721)


 Technical Session 2

Location: Moderators: Breakfast Sponsor: Technical Session Sponsor: 
9:45 – 11:15 am
Workshop, cont.
Focus on Exhibits

Location: 

Tuesday Plenary, Best Paper Recognition

Location:

Join your friends and colleagues as we recognize the winners of the 2018 Best Overall PIC Paper, Best Overall Zone Paper, and Best Diversity Paper!

Distinguished Lecture

Alternate-Universe ASEE: An Engineering Education Conference Session from a World where the Majority of
Engineers are Deaf

Location:
Moderator:
Description: 

11:30 am –
1:00 pm
Workshop, cont.
(until noon)
 ELD Welcome & Lightning Talks

Location:
Moderator:

Sponsor: 

Focus on Exhibits & Poster Session
Technical Session 3

Moderator: 

Paper:

Lunch Sponsor: 

Technical Session Sponsor: 

1:30 – 3:00 pm
[U421] Technical Session 1
Time: 1:15 – 2:45 PMLocation:Moderator: 

Papers Presented

Sponsor: 

ELD Welcome & Lightning Talks #2

Location:
Moderator:

Sponsor: 

 Panel Session: Connecting with
Deans and Chairs: Tools and Success Stories

Location:
Moderator:
Papers:
Technical Session #4

Time: 1:30 – 3:00 pm
Location: 
Moderator: 

Sponsor: 

3:15 – 4:45 pm
 Panel Session: Articulating the Value of Our Daily Work: An Initial Discussion of the
Assessment Challenges
of Engineering Librarians
Location:
Moderator:
Description: 
Panel Session: Keeping Current with Scholarly Communication Issues
Location:
Moderator:
Description: 
ELD Extended Executive Committee

Location:

This session is used by division leaders to review the conference and division activities as well as to begin planning for next year.

4:30 -6:00 pm
ASEE Division Mixer
Time: 
Location: 
[M696] Focus on Exhibits
Time: 5:00-6:00pm
Location:  
6:00-9:00 pm

ELD Social
Time: 7:00 – 10:00 pm
Location: TBD
Sponsor: SPIE (not exhibiting)
Organizer: Mel DeSart (University of Washington)
 ELD Welcome Reception 

Time: 6:00 – 9:00 pm
Location: Columbia Resturant
Sponsor: IEEE (Booth)
Organizer:
ELD Annual Banquet
Time: 6:00-8:45
The Florida Aquarium
Sponsor: Elsevier (Booth )
Organizer: Bernadette Ewen
Between 6 and 7 pm, there will be cocktails, and options for self-guided tours of both the Coral Reef Gallery and the Heart of the Sea. Dinner will be from 7 to 8:45 pm in the Mosaic West room. Please arrive promptly for this sit-down dinner.Registration: Please use the RSVP Form and respond by Friday, May 10, 2019.
---
2019 ELD Call for Papers
The Engineering Libraries Division (ELD) of the American Society for Engineering Education (ASEE) is seeking abstracts for consideration for presentation at the 2019 Annual Conference & Exposition in Tampa, Florida, June 16th to June 19th.
ELD accepts abstracts for full-length presentations and posters and welcomes abstracts from or joint presentations with members of other divisions. Topics of interest include, but are not limited to:
 Assessment
Collaboration
Collection Development
Diversity
Instruction
Scholarly Communication
Technology in Engineering Librarianship
Marketing and outreach activities
Papers on inclusion are also always welcome; to qualify for the Society's Best Diversity Paper, diversity and inclusion must be the focus of the paper. In addition, suggestions/proposals for "Special Sessions", e.g., panel discussions, workshops, and cross-divisional sessions are welcome.
Special Sessions: A proposal for a special session should include:
description of the intended audience
summary of the ideas to be explored and discussed
outline of the session format, including strategies to engage those attending
vision for the type of individuals who would present
expected outcomes for the session
All paper submissions are publish-to-present. Papers submitted to technical sessions are peer reviewed through the Engineering Libraries Division review process, and those accepted will appear in ASEE Proceedings. ASEE Author Kit: Please make sure to follow the abstract and paper submission guidelines, available at the Society website: https://www.asee.org/conferences-and-events/conferences/annual-conference/2019/papers-management/for-authors/. The first step in proposing a paper is to submit an abstract (250-500 words) for approval into the ASEE paper management system between Tuesday, Sept. 4 and Monday, October 15, 2018.
Deadlines:
• Abstract Submission Opens: Tuesday, September 4, 2018
• Abstract Submission Closes: Monday, October 15, 2018 
• Notification on Acceptance/Rejection of Abstracts: Monday, November 5, 2018
For questions regarding paper submission and review, and also suggestions for panels, workshops, or other non-traditional sessions or interdivisional sessions, please contact the 2019 ELD Program Chair, Julie Cook, at julesck@uw.edu.
---
2019 Travel Stipend Winners
---
2019 Sponsors
ELD thanks all its generous sponsors for their support during the 2019 Annual Conference and throughout the year.
For questions regarding future sponsorship of ELD activities and programming, contact contact Amy Buhler, Development Committee Chair at: abuhler(at)ufl.edu
| | | |
| --- | --- | --- |
| | | |
| | | |
| | | |
| | | |
| | |   |
| | | |