Summer 2018
David Pixton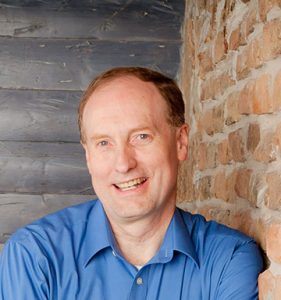 David Pixton writes, "My professional background is in the field of mechanical engineering, which started with a Bachelor of Science degree in ME at Brigham Young University and graduate coursework at the University of Utah in the field of bioengineering. In the course of my studies, I became engaged with a research and development firm based in Utah, which was focused on developing polycrystalline diamond products and the high-temperature high-pressure processes used to manufacture such. In this setting, we developed new materials, tools, and equipment for the oil and gas industry, including a high-bandwidth communications system capable of operating in the severe drilling environment."
David's primary interests and areas of focus during his several years of service in industry were in new product development, design for extreme conditions, and development and management of intellectual property. "Towards the latter part of my career as an engineer, I began teaching engineering funda-mentals as an adjunct instructor at Utah Valley University," he says. "Late last year I determined to pursue full-time opportunities to teach and otherwise assist students at the university level, which led me back to BYU. I presently serve as the BYU Engineering & Technology Librarian for the University, which includes responsibilities in collection development, faculty liaison, student consultation, and research."
---
Laura Turner
Laura Turner works at Caterpillar, Inc. as an Engineering Librarian in areas of reference, collection development and STEM outreach. She has been in this position for 5 years, and previously worked as a journalist. Laura received a B.S. from Millikin University in Decatur, IL, and an MLIS from the University of Illinois, Urbana-Champaign Her interests are reading, writing, hiking, running, volleyball, tennis and most sports.
---
Jill Powell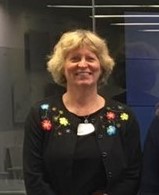 Jill is Interim Head of the Science and Engineering Libraries at Cornell University, Ithaca, NY
Jill Powell on 30 years with ELD: The Engineering Libraries Division of ASEE has led me to one of the most important aspects of my career, which is networking with other engineering librarians from around the country. Going to the annual conference is one of the highlights of my year, and I look forward to it each time. I know the technical sessions and informal chats I have will give me useful information, even after 30 years. The conference takes place in different cities each year, making it an interesting way to tour the country. Many ELD members are active and very willing to mentor new members onto committees and into officer positions. One of my earliest roles was to teach HTML workshops at the preconference with Fred O'Bryant back when people were just starting to create web pages. As program chair in 2005, I was able to convince Lawrence Lessig to speak about copyright (the title was "The Creators' Dilemma: The Struggle to Liberate Innovations and the Internet from the Law") at a mini-plenary. These and my other contributions at ELD helped with my promotion. ELD is like on-the-job training with friendly, supportive people who want to help you.
I'm pictured (below left) in 1989 with a new Macintosh SE. Below is a picture from 2017 at an Upstate New York Science Librarians Meeting at the University of Rochester with ELD colleagues. Thank you to all my ELD friends!
~ April 2018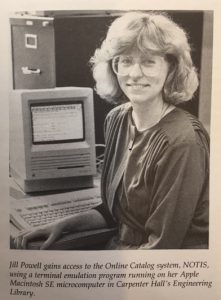 ---
---
 Spring 2018
John Burns

John Burns has been the Reference and Electronic Resources Librarian at Dixie State University in St. George, Utah since 2012. He received his undergrad degree from the University of Wisconsin-Whitewater and his graduate degree from the University of Wisconsin-Milwaukee. He has previously held positions as the Head of Reference, IT Manager and Adult Services Librarian, and is now a newly minted Engineering Librarian.
---
Shelby Hallman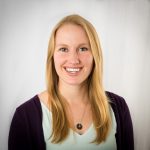 Shelby Hallman is currently the Research Librarian for Engineering and Entrepreneurship at the North Carolina State University. "I split my time between the Research Engagement department and the Data and Visualization Services department, " she writes. "In Research Engagement, I support the College of Engineering and the College of Textiles through curriculum integrated instruction, reference and consultations, and subject specific research support. Additionally, I manage the collection fund codes for civil, environmental, chemical, and biomedical engineering topics. " In Data and Visualization Services, she is the project manager for the "Visualizing Digital Scholarship in Libraries and Learning Spaces" a Mellon-funded grant. Shelby explains, "This grant focuses on fostering a community of practice surrounding high-tech visualization spaces, while also designing new technological and content solutions through supporting a cohort of other institutions and hosting a number of creative residents.
Before NCSU, Shelby received her Masters in Library and Information Science at the University of Illinois at Urbana-Champaign with specializations in Data Curation and Special Collections (with a focus on Engineering and STEM librarianship/collections). While at UIUC, she worked as a Physical
Sciences and Engineering Division graduate assistant at the Grainger Engineering Library Information Center, and held an internship in the Conservation Lab. She's also held internships at the Library of Congress in the Preservation Research and Testing Division, at Cornell University's Mann Library working on TEEAL, and at Penn State in the Special Collections Library and the Preservation Conservation and Digitization department. She received her bachelor degrees from Penn
State in German and Comparative Literature, with a minor in Engineering Mechanics.
---
Matt Hayward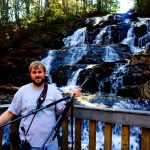 Matt Hayward joined the University of Texas at San Antonio in July 2017 as the STEM Librarian, responsible for instruction, collection development, research data management, student consultations, and the creation/maintenance of research guides. He holds an MLIS and BS in Chemistry/Psychology from the University of Alabama, where he was an intern in the Gorgas Library. He also has an MS in Clinical Psychology from Auburn University at Montgomery. Matt has been an Intern therapist/psychometrist at Brewer Porch Children's Center, and a small business owner (landscaping) while in college. He "aspires to be a renaissance man and can fix nearly anything, using whatever is available." He is interested in nature and the outdoors, photography, technology, music and film, and DIY repair/fabrication (auto, home, computer, etc.)
---
Amber Janssen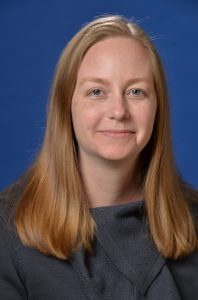 Amber Janssen works at California State University, Maritime Academy in Vallejo, California, as the Instruction & Assessment Librarian. She spends a large portion of her time teaching a for-credit information literacy course for freshmen and visiting classes in her liaison departments: Engineering Technology, Marine Transportation, Mechanical Engineering, and Science and Math. She also represents the library in campus-wide information literacy assessment. "Since we are a small library, I fill in the rest of my time with reference appointments, collection development, and whatever else needs to get done (including opening the building early on Friday mornings so that students have a warm place to go after formation), she says. Before becoming a librarian, Amber was a technical editor at an environmental engineering firm. She obtained her BA in Technical and Professional Writing from San Francisco State University and her MLIS from San Jose State University.
---
Sarah Over
Sarah Ove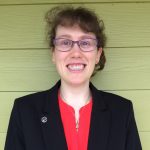 r writes, "I am happy to join ELD and new to engineering libraries, having just finished graduate school last year. I started a new job as STEM Librarian at the University of Maryland in mid-January and will be a subject liaison for some of the engineering departments at UMD, among other roles." Sarah's research focus has been in human spaceflight, specializing in human factors and space radiation, with applications to mission planning and risk assessment. She received her doctorate from Texas A&M in Nuclear Engineering last May and her M.S. in Aerospace Engineering from University of Colorado in 2012. Her undergraduate degrees are in Aerospace Engineering and Music from Virginia Tech. "I was drawn to librarianship due to my love of information and desire to support research at universities, helping to encourage the next generation of STEM professionals (in addition to my bibliophilic tendencies), says Sarah. "I also hope to increase overall spaceflight literacy, helping human spaceflight to grow through an increase in understanding, which will lead to more support and funding in the future. When not working on university projects, I enjoy playing my bassoon, reading, bicycling, and solving puzzles of all sorts."
---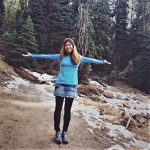 Tina Qin
Tina Qin works at the Vanderbilt University Science and Engineering Library as the Liaison Librarian for Chemistry, Chemical Engineering and Mechanical Engineering. She has been in this position for one year, and previously worked as Science Librarian at Michigan State University. She received her undergraduate degree in Chemical Engineering from Dalian University of Technology in China, and graduate degrees from Miami University (Paper and Chemical Engineering) and Indiana University (Library and Information Science).
---
---
Fall 2017
Michael White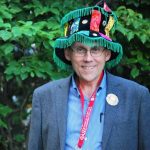 Michael White of Queen's University in Kingston, Ontario Canada. Mike won the Homer I. Bernhardt Distinguished Service Award in 2017. As his nomination letter said, "Mike's long career as a consummate professional, his commitment to improving the knowledge of the profession of the whole, particularly in the area of patent information use and instruction, and his outstanding service to ASEE Engineering Libraries Division more than merit this award. Mike has served as a research librarian and liaison to Astronomy, Chemical Engineering Chemistry, Engineering Physics, Physics, and serves as the Patent librarian at Queen's University, Kingston, Ontario since 2005. In addition to his leadership in the profession, he is one of the Division's most active scholars." Mike has served the Engineering Libraries Division in many capacities. He has served as director, secretary/treasurer, program chair, chair, and past chair. He has worked on or chaired many committees including the Visioning Task Force and the Anniversary Task Force. His "History of the Engineering Library Division" paper is extensive and will be invaluable to those studying the division in the future. Many thanks to Michael for his many contributions and positive impact on Engineering Librarianship!
---

Megan Sapp-Nelson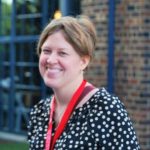 Megan Sapp Nelson is an Associate Professor of Library Sciences and Engineering Librarian at Purdue University. Megan won the Homer I. Bernhardt Distinguished Service Award in 2016.  The nomination letter stated, "Megan has greatly impressed me with her poise and skilled leadership since she joined ELD and gone through the gauntlet of all the ELD officer positions. Her vita shows she has already won a number of awards, including Best ELD paper (2012 and 2008) and ALA Top Twenty Library Instruction article (2011 and 2013). She is an experienced and effective instructor who is well integrated into several courses. She has numerous publications including articles, book chapters, presentations and posters. She has been a co-investigator and co-PI on research projects with several collaborators. Most recently she has been selected as one of two ACRL curriculum designers for a new spring 2016 Research Data Management course."
"For those who have worked with her within the ELD leadership, Megan has lead ELD through controversies with aplomb. During conference registration rate hikes and proposed taxing of division funds, she remained positive and upbeat, providing clear communication from both ELD to ASEE and vice versa, insuring that ELD members were listened to and well-informed throughout discussions. She always presented an intelligent and reasoned approach in her advocacy for ELD within the larger ASEE community." A letter of support stated, "Megan has been a star in engineering librarianship, providing innovation, engagement, leadership and scholarly contributions to share her expertise with others in the community. As an accomplished instructor and award-winning researcher, I heartily endorse her nomination for the Homer I Bernhardt Distinguished Service Award."
---

Amy Van Epps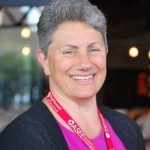 Amy Van Epps is the Director of Science and Engineering Libraries at Harvard University.  Amy won the Homer I. Bernhardt Distinguished Service Award in 2015. The nomination letter stated "I strongly believe her numerous and ongoing contributions over the years since she joined in 1995 lead to this honor. Her academic work and professional service are so woven into the fabric of our division that it is hard to picture the group functioning without this phenomenal librarian. I was so impressed when reviewing her portfolio that I feel remiss in not nominating her years ago." One of Amy's colleagues at Purdue stated "Amy's enthusiasm extends to her work within the Libraries at Purdue. She joined the PhD program in engineering education about five years ago, and she wasn't shy about sharing her library expertise in the classroom, developing an entire cohort of engineering education students (and future faculty members) with an enhanced understanding of information literacy skills and the importance of passing those on to their students. She was the go-to person for her entire class when research projects were assigned, with lines of students snaking out her office requesting help on how to find relevant information."
A colleague within ASEE ELD commented "Amy is a consummate mentor without the word every being mentioned. My personal experience as a brand new engineering librarian over a decade ago was enriched immeasurably by the many interactions I've had with her, both at ASEE conferences as well as by telephone when I would call her for expertise and advice. She always graciously accommodated my lack of knowledge, and was willing to be quizzed about collections and processes as well as share her prodigious institutional memory. …She does this with equanimity, grace, energy, passion, and a wonderful sense of humor."