Name: Thuy T. Tran
Institution: Oregon State University, College of Engineering
Position: Senior Director of Marketing and Communications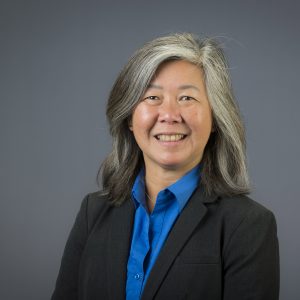 What do you do for fun?
There's nothing more peaceful and, at the same time, more thrilling than swinging flies for steelhead on Oregon's famous Deschutes, Umpqua, and Rogue rivers or on the lesser-known Trask, Siletz, Alsea, and Nestucca rivers. Once in a while, you might find me chasing bonefish on the flats on Kauai, Oahu, or Christmas Island.
What is your favorite thing about working in engineering communications?
Engineering is an endless source of great stories, including fascinating research, inspiring resilience and achievements, and heartwarming spirit of giving.
Something really cool currently happening in engineering at your school?
We have just launched a graduate program in artificial intelligence as an interdisciplinary field of study.
What is the most challenging part of the job?
There's never enough time to finish the work. But, instead of making my to-do list a source of frustration, I try to remind myself that with each completed task comes the opportunity to tackle even more challenging and (hopefully) interesting work.
Project or achievement in your current position that you are most proud of?
I am proud of "Engineering Out Loud," a podcast that my team launched in 2016 that has continued to gain popularity (71,000+ downloads by all 50 states and 96 countries). This project truly captures the creativity, perseverance, and teamwork of our group. I am also thrilled with "Rooted in Community," a short film in which six women speak about their experiences in academia: how they broke through barriers, made impacts through research, and are guiding the next generation of engineers.
Advice for someone just starting out in higher ed communications and marketing?
Newcomers to engineering communications and marketing have vast new knowledge to acquire and countless existing skills to refine. Creative storytelling, tech fluency, and effective collaboration are all critical. Most importantly: Commit yourself to advancing diversity, equity, and inclusion in your organization. You can start with internal learning opportunities already offered at your university. Also, carve out time to develop your leadership skills. It's never too early. Leading While Green: How Emerging Leaders Can Ripen into Effective Leaders is an excellent place to begin.