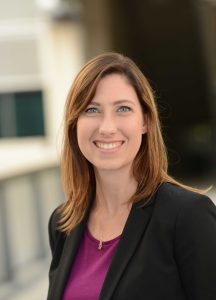 Lessons from the Marvel Universe
During the shutdown, people took on all sorts of new hobbies. Knitting. Cooking. Puzzles. You name it, someone is now an expert. Well, in the Meluski household, we spent our time wisely. We watched every Marvel movie…in chronological order. Yep – all 23 of them. From Captain America: The First Avenger to Spiderman: Far From Home, I now know every detail about the MCU (that's Marvel Cinematic Universe for you novices out there). I know, I know, you're impressed. 
Ever wonder how the MCU just keeps getting bigger and bigger? More superheroes keep joining the party. Nick Fury doesn't have a problem with resources when it comes to saving the world – despite the crazy amounts of damage they inflict on us non-superhuman folk. As a public relations and communications professional, I want to channel Nick Fury. I NEED to channel Nick Fury. I need…people power. 
If your universities and colleges were anything like mine (shameless plug for University of California, Riverside right here), you suffered some MCU-style damage this past year. As we start seeing the light at the end of the pandemic tunnel, our administrators (think Nick Fury's of the world) are figuring out how to rebuild and prioritize those resources. How do I get more superheroes added to my team? How do the communications and marketing teams make the priority list? For the love of all that is holy, Nick Fury, I NEED MORE PEOPLE!! 
I've thought a lot about this (I know, it's sad) and I'm willing to share what I've learned to spare you the 46+ hours of riveting television I experienced. Here are my top three take-aways to get communications superheroes on the priority list:
Take 1: Be the Fury. How does Nick Fury manage all these superheroes? I mean, he's the one guy in charge of their superhuman egos (yeah, I'm lookin' at you Rocket). Earth-bound, we're dealing with some out-of-this-world egos of our own. Treating our colleagues like clients makes them feel warm and fuzzy inside – then they return the favor and advocate for us when we need it. Think, service with a smile. At the Marlan and Rosemary Bourns College of Engineering we have five departments and three programs (check out our all new Master's in robotics!) and we treat each one like its own separate client. As a result, we have good relationships with all of them. That also means, they understand how much our tiny team can achieve, are grateful when we deliver, and are on our side demanding we get more resources to better help them. Help me, help you.
Take 2: Use your Endgame Time Heist. We have a chicken and egg situation here. The easiest way to prove I have more work than people is to take on more work, but now I'm drowning. If I don't take on the work, I can't show I have enough to add someone. Well geez, if only I had Tony Stark's time-turning technology so I can achieve more with my second self. The truth is, we can achieve a balance and prove our point with facts. Just before the pandemic, I created a report for my dean that detailed the following: the number of communications people for similarly sized engineering colleges, a percentage breakdown of work distribution by unit (ex. 25 percent of time going toward departments), and a year-over-year comparison of how much cost savings our team had achieved by taking on more projects in-house. This little chitty-chitty-chat-chat led to us agreeing that 1) our team was smaller than most other teams (boo!); 2) we needed to shift away from busy work and re-focus on the tasks that really impact the college (yay!); and 3) we could pay for a whole new position from our cost savings (insert MIC DROP here). It's actually too bad I didn't have to time travel to get my dean on board. That would have been cool, amiright?
Take 3: Captain a ship like Shuri. Iron Man might have his suit but Black Panther's sister Shuri has Kimoyo beads and literally walks Agent Ross through remotely piloting a Talon fighter. This gal knows her stuff – and you need to too. Know higher education like Shuri knows her tech and your leadership can't deny your impact as part of the team. Each morning I spend 30-45 minutes combing through higher education headlines, taking note of which stories to send to college leadership, chairs, even professors when I find something about their research. This investment of time has paid off ten-fold. Not only do you increase your reputation by staying in the know, you arm yourself with best management practices, making your recommendations way more valuable. Maybe not vibranium-level valuable, but definitely earthy valuable, and that's as good as gold.
I'm not going to lie. This year has been hard and a lot has changed. As we pivot back to in-person operations, I look forward to continuing to grow my team – and I know these tactics are working because we're on the short list for a new position (keep an eye out for when we hire!). In the meantime, I'll keep channeling my inner Fury, using my data-driven time heist, and harnessing my Shuri-level tech because I want to keep growing the team. I'll do without the MCU-level damage though, that seems like a lot of paperwork. ☺ 
Angela Meluski
Assistant Dean of Strategic Initiatives and Marketing
University of California, Riverside (UCR)
Marlan and Rosemary Bourns College of Engineering