The 2023 FYEE Conference is excited to welcome two Keynote Speakers.
---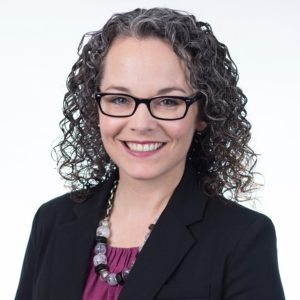 Dr. Krystyne Savarese
Position: Assistant Vice Provost for Student Success
Affiliation: University of Tennessee, Knoxville
Keynote Title:
A Culture Where Students Thrive: Wellbeing at the University of Tennessee, Knoxville
The University of Tennessee, Knoxville set a bold new vision to create a campus rooted in wellbeing where every student thrives. Through initiatives that lift a strengths-based, well-being centered experience for first-year students, both in and out of the classroom, UT is committed to holistic student success. This session will explore how the PERMA Model of Well-being and a strengths-based approach are being infused in FYS 101, extended orientation, Vol Success Teams, and in unique academic interventions such as our student success grants and Volunteer Experience Faculty Fellows.
Keynote Date/Time: Monday July 31, 2023 at 8:30am
Dr. Krystyne Savarese serves as the assistant vice provost in the Division of Student Success. In this role, she leads the work of the Volunteer Experience initiative, a university-wide approach to promoting student well-being and career readiness in all aspects of a scholar's experience.
Krystyne has served in a variety of roles in her 20 years in higher education. She started her career at Ohio State University in residence life, eventually serving in a role coordinating annual reporting, strategic planning, and accreditation for the Division of Student Life. Later, she moved to the Office of Legal Affairs where she managed the university's policy portfolio. She also had the honor of serving as chair of the University Staff Advisory Committee. Most recently Krystyne served as the senior director of residence life at Rutgers University, New Brunswick, one of the largest residential programs in the country.
Originally from Southern California, Krystyne has a B.A. in English from the University of California, Irvine, and a Master of Arts in College Student Personnel from Bowling Green State University. She holds a Ph.D. in Higher Education and Student Affairs from The Ohio State University where her dissertation research focused on the organizational socialization experiences of new mid-level managers in student affairs.
Read more about Dr. Krystyne Savarese.
---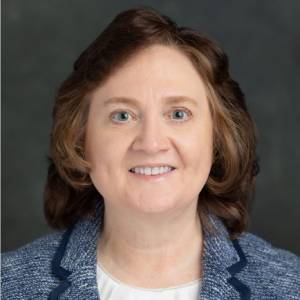 Dr. Lynne E. Parker
Position: Associate Vice Chancellor and Director of the AI Tennessee Initiative
Affiliation: University of Tennessee, Knoxville
Keynote Title:
Shaping the Future of Engineering Education in the Age of AI
As artificial intelligence (AI) becomes more pervasive, its impacts on engineering education are becoming increasingly apparent. Educators today face the imperative to not only educate future engineers about AI, but also understand how AI is transforming engineering education itself through customized and personalized learning approaches. By advancing efforts both in "educating for AI" as well as "AI for education," engineering educators can empower students to excel in the AI-driven engineering workforce. This talk will discuss recent trends, opportunities, and challenges in these areas, and provide suggestions for pathways forward in this era of AI.
Dinner & Keynote Date/Time: Monday July 31, 2023 at 6:30pm
Dr. Lynne E. Parker is Associate Vice Chancellor at the University of Tennessee, Knoxville (UTK), and Director of the AI Tennessee Initiative, which is positioning the University and the state of Tennessee as a national and global leader in the data-intensive knowledge economy. Prior to this role, she led national AI policy efforts for four years (2018-2022) in the White House Office of Science and Technology Policy, serving as Deputy Chief Technology Officer of the United States, Founding Director of the National Artificial Intelligence Initiative Office, and Assistant Director for AI. She also served as co-chair of the Congressionally-directed National AI Research Resource Task Force, which aimed to democratize access to the computational and data infrastructure needed for AI research. She served for two years (2015-2016) at the National Science Foundation as Division Director for Information and Intelligent Systems. In these roles across three Administrations, she led the development of numerous landmark national AI policies bolstering research, governance, education and workforce training, international engagement, and the Federal use of AI.
Dr. Parker joined the UTK faculty in 2002 and is an expert on distributed and intelligent robot systems, human-robot interaction, and AI, having published extensively in these and related areas. She previously worked for several years as a Distinguished Research and Development Staff Member and Group Leader at Oak Ridge National Laboratory. She has received numerous awards for research, teaching, and service, and is a Fellow of AAAI (Association for the Advancement of Artificial Intelligence), AAAS (American Association for the Advancement of Science), and IEEE (Institute for Electrical and Electronic Engineers); and a Distinguished Member of ACM (Association for Computing Machinery). Dr. Parker earned a Ph.D. from the Massachusetts Institute of Technology.
Read more about Dr. Lynne Parker.
---