Conference Overview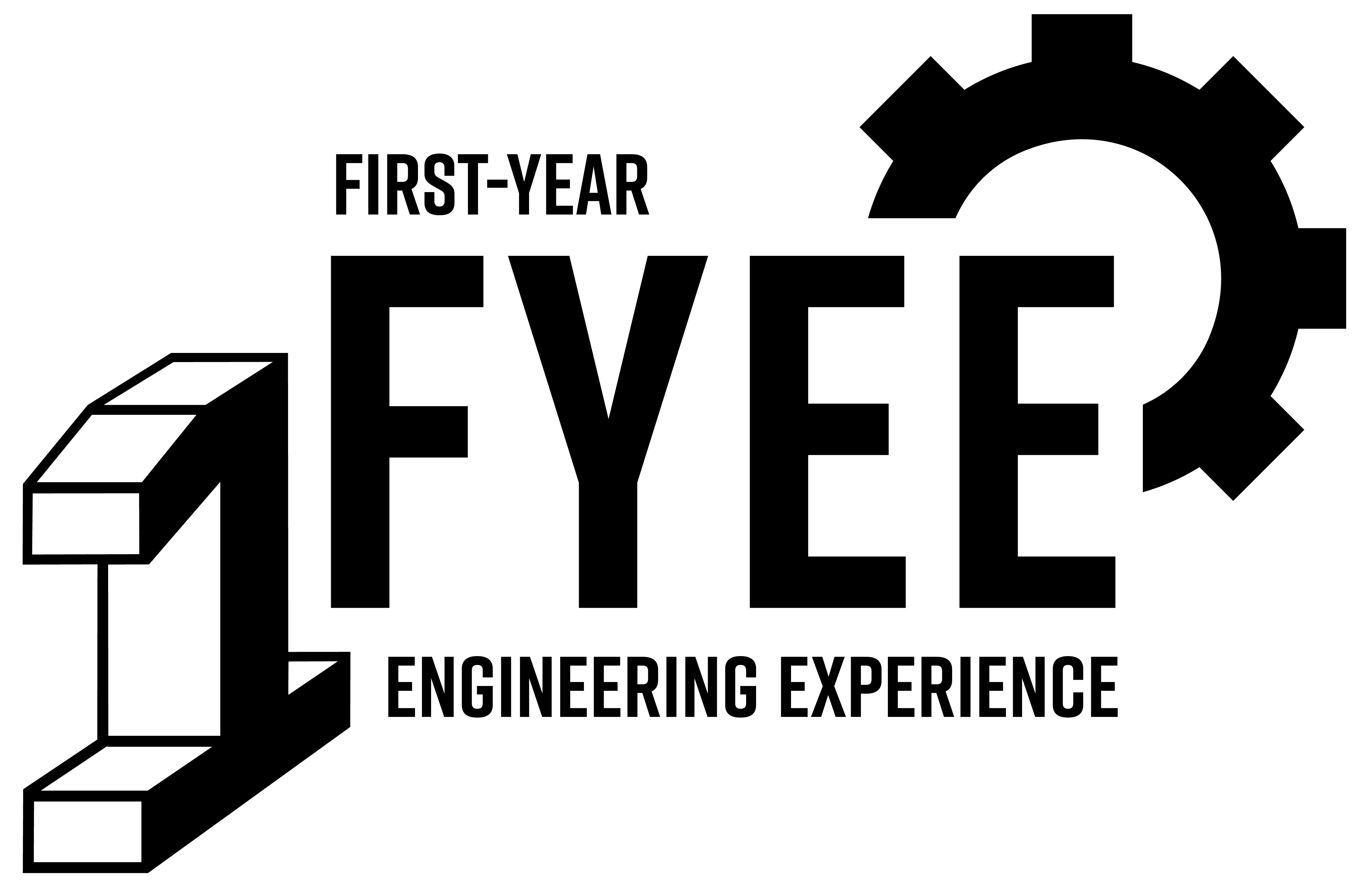 FYEE Community,
In light of the on-going public health crisis, the FYEE Steering Committee and 2020 Conference Team have made the difficult decision not to hold a 2020 conference. An in-person event was not deemed to be a prudent course of action at this time and, given the community focus of FYEE, a virtual format did not seem to make sense without compromising the core identity of the conference. Delaying to this fall or into the spring seemed to be a disruptive gamble at best, if not impossible given requirements of the conference facilities.
We will, however, continue with the paper submission and review process, for those authors who wish to do so, and will publish a conference proceeding for 2020 and load all accepted papers into PEER, as we would if the conference were to move forward as planned. A digital copy of those proceedings will be distributed to the FYEE community around the time of the originally planned conference. Authors will also have the option to then present this year's work at the 2021 conference. Additional author information, for all paper types and workshops, is listed later in this email.
With appreciation for the flexibility of all of our conference hosts and in fairness to our colleagues at MSU, we are also making a change to the upcoming conference sites. The 2021 conference will continue as planned, hosted by the University of Maryland. All other announced hosts will be delayed by one year to allow MSU to be inserted as the 2022 host. The on-going call for hosts is similarly delayed +1 year. The full listing of upcoming sites is as follows:
2021 – University of Maryland (as planned)
2022 – Michigan State University
2023 – University of Tennessee – Knoxville
2024 – Northeastern University
2025/2026 – Call for hosts now open! See https://sites.asee.org/fyee/ for more information!
If you have made any travel arrangements to attend the 2020 conference, please cancel those plans. We very much look forward to seeing everyone in Maryland in 2021, with additional information on that conference to come late summer.
Information for 2020 Authors
Full papers, WIPs, and GIFTS authors are presented with three options:
Continue the paper review and submission process as planned. The revised draft deadline of May 18 will remain in place and reviews will proceed as they normally would. Accepted papers will be published at no cost to the author in a 2020 (Non)Conference Proceedings, thanks to support from the ASEE First-Year Programs Division and our conference sponsors. Authors whose work is published this year will also be given the opportunity to present at the 2021 conference, with payment of regular conference registration fees. The present-to-publish requirement is waived, but we do encourage authors to share their work with the community next year if they are able to do so.
Roll your accepted abstract to 2021. Abstracts which have already been accepted but which do not wish to complete the paper submission process may be rolled to next year, with automatic abstract acceptance, and continue the regular paper submission process for next year's conference. The process will proceed from there as normal.
Withdraw the paper.
Workshops:
Workshop authors will be given similar options:
Roll the workshop to 2021, with automatic acceptance. Authors taking this option will be automatically accepted for 2021 and will submit final materials via the regular 2021 submission process.
Withdraw the workshop proposal.
A survey will be distributed later today to all corresponding authors to identify which option you intend to pursue for your submission. If you plan to continue the review process or roll your abstract, you will also be asked questions about your expected contributions to the 2021 conference program, so that the planning committee can open additional session slots or potentially extend the conference if needed to accommodate the displaced 2020 presentations. We ask that you make your decision and complete the survey no later than May 18. Please note that if you had previously emailed that you wanted to withdraw your paper we included you here to allow you to make the decision to roll the abstract into 2021.
While the change in plans is a great disappointment to all of us, we are confident that the First-Year Engineering community will continue our tradition of open collaboration and community support as we all navigate the ongoing crisis. Many of us sit on the front lines of higher education, helping our incoming students navigate an already challenging transition made all the more challenging by the current situation. Good luck, good health, and see you all in Maryland!
–Blake & Krista, on behalf of the FYEE Steering Committee and 2020 Conference Team
2020 Conference Team
Krista Kecskemety (Program Chair)
Tim Hinds (Conference Host)
Todd France (Program Chair-Elect)
FYEE Steering Committee
Blake Hylton (Chair)
Tim Hinds (Sponsorship Chair)
Kevin Calabro (Publications Chair)
Mara Knott
Rich Whalen
Kris Kraven
Sean Brophy
Sheila Youngblood
 Announcing the 12th Annual First Year Engineering Experience (FYEE) Conference
Enhancing the First Year of Engineering Education
Michigan State University, East Lansing, Michigan
July 26-28, 2020
The 12th Annual First Year Engineering Experience Conference will be hosted by Michigan State University, East Lansing, Michigan.
FYEE is an opportunity for academic and industry representatives to discuss and share relevant topics in the first year engineering experience. Participants include college deans, department chairs, student service professionals, advisors, faculty in engineering and engineering technology, K-12 teachers, and industry leaders from throughout the country.
Overview
The 12th First-Year Engineering Experience Conference, hosted by Michigan State University, will continue the dialog started at the University of Notre Dame in 2005, 2007, and 2009, University of Pittsburgh in 2012 and 2013, Texas A&M in 2014, Virginia Tech in 2015, The Ohio State University in 2016, Embry-Riddle Aeronautical University in 2017, Rowan University in 2018, and Penn State in 2019.
Conference Structure
The goal of the First-Year Engineering Experience conference is to facilitate learning and sharing among attendees. The conference will take place in East Lansing, Michigan on the campus of Michigan State University. Conference sessions will include a variety of opportunities to share and learn. The conference schedule will consist of workshops, panel discussions, paper presentations, poster presentations, and keynote addresses.
The conference officially starts Sunday evening with an optional reception and registration on campus. Monday and Tuesday will be two days of workshops, panels, presentations, and keynotes. Monday evening will include dinner.
Conference Chairs
General Chair: Tim Hinds – Michigan State University
Program Chair: Krista Kecskemety – The Ohio State University
Program Chair-Elect: Todd France – Ohio Northern University
Sponsorship Chair: Tim Hinds – Michigan State University
Publications Chair: Kevin Calabro –  University of Maryland
FYEE Steering Committee
Chair: Blake Hylton – Ohio Northern University
Mara Knott – Virginia Tech
Rich Whalen – Northeastern University
Sheila Youngblood – Cameron University
Kris Craven – Tennessee Tech
Sean Brophy – Purdue University
FYEE Web Site Management
Jack Bringardner – New York University
ASEE Conferences
---
The FYEE Conference hosts for 2021, 2022, 2023, and 2024 will be:
2021 – University of Maryland, College Park, MD
2022 – Michigan State University, East Lansing, Michigan
2023 – University of Tennesee, Knoxville, TN
2024 – Northeastern University, Boston, MA
---
Want to host FYEE in 2025 or 2026?
The FYEE Conference is sponsored by the First-Year Programs Division (FPD) of ASEE. It is a specialty conference intended to enable attendees to network with colleagues on matters associated with an engineering student's first-year education experience.
We are presently recruiting hosts for the 2025 and 2026 conferences. Review the FYEE Host Proposal Guidelines and prepare a FYEE Host Proposal Form. Submit your proposal through the link below by 5:00 pm Eastern DST, May 31st, 2021: