2022 ASEE Southeastern Section Annual Conference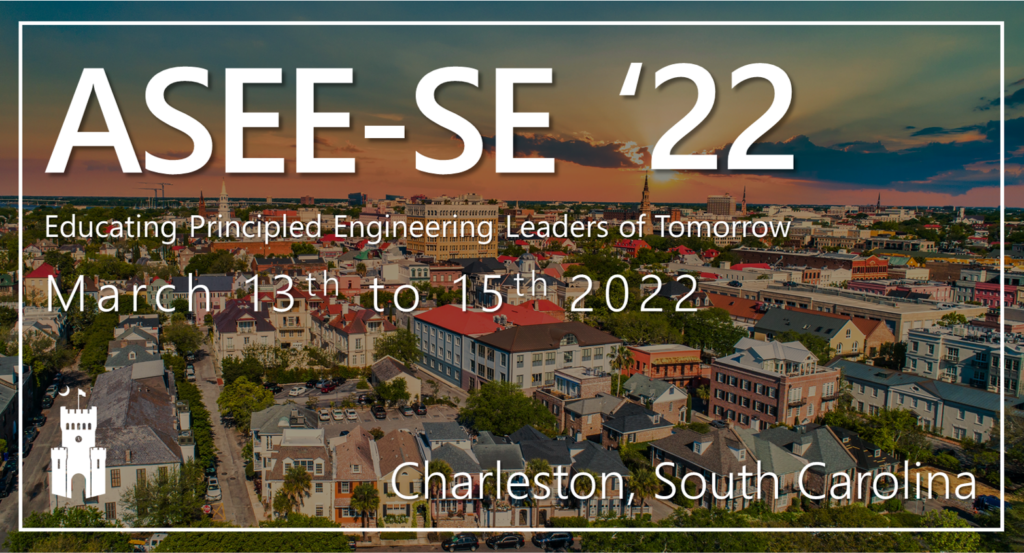 Educating Principled Engineering Leaders of Tomorrow
The Southeastern Section of ASEE has a long-standing tradition of fantastic conferences that are open to everyone interested in improving the engineering education experience. Participants include faculty, students, department chairs, college deans, and industry leaders in engineering, engineering technology, and computing education.
The 2022 ASEE Southeastern Section Annual Conference will be hosted by The Citadel in Charleston, SC.
Conference Venue and Accommodations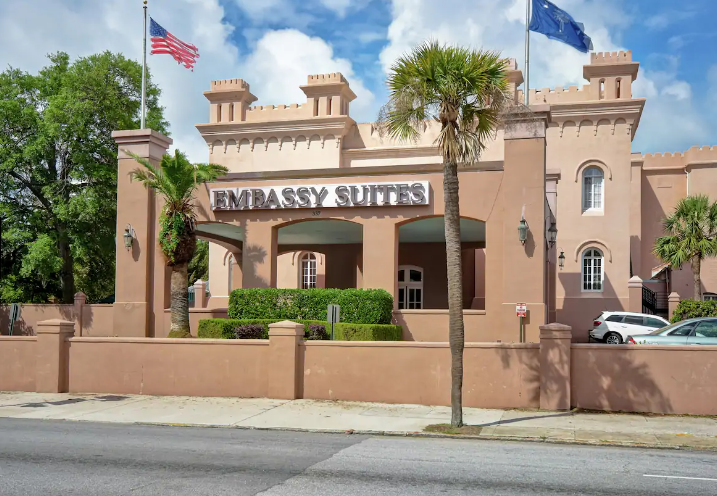 The 2022 Annual Conference Hotel is Embassy Suites. The hotel is in the restored former Citadel Military College in the heart of downtown Charleston.
The five-floor building housing this 153-room hotel was originally built as a fort to guard the city. Several years later it became a tobacco warehouse, then served as the original Citadel Military College. Today, the Old Citadel still tells the story of gentility in the South with its extensive grounds, gracious lobby, grand atrium, and fountains.
The hotel is located across from Marion Square and less than a mile from Charleston City Market, the College of Charleston, and the South Carolina Aquarium. Walk to nearby local restaurants and enjoy our free made-to-order breakfast and complimentary evening reception.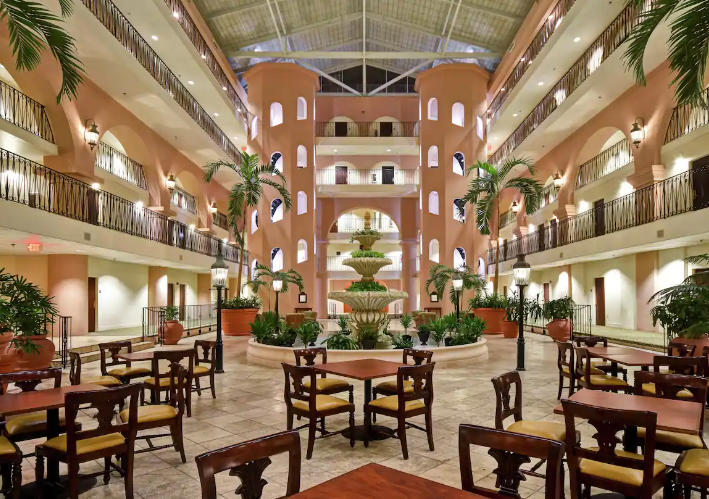 Hotel Amenities
The room rate for conference attendees is $169/night.
Sunday Welcome Reception
Free Valet Parking for Guests
Breakfast Buffet
Complimentary Cocktails and Snack (5:30 – 7:30 in Lobby)
Rate Valid Sunday – Thursday
Economy Lodging Options
The Cambria Charleston Riverview is a 5-minute drive from the Citadel and the Embassy Suites. The recently opened Cambria features upscale amenities and stylish decor. The room rate for conference attendees is $99/night and includes the following amenities:
Free Parking for Guests
Rate Valid Sunday – Thursday
Conference Events
Clemson University Restoration Institute
The Clemson University Restoration Institute (CURI) was established in 2004, in North Charleston, as a means for driving economic growth, innovation, and workforce development in South Carolina's Lowcountry. At any given time on the CURI campus, teams can be found working on a diverse range of projects including historic preservation, restoration ecology, advanced materials research, digital production arts and filmmaking, marine conservation, and electric grid testing – just to name a few.
Walking tours of the Clemson University Restoration Institute are available on Friday or Tuesday to small groups of 10-12. The tours will take approximately 45 minutes and will visit the following sites:
Dominion Energy Innovation Center (Turbine Testing and e-GRID),
Warren Lasch Conservation Center (Materials Analysis and HL Hunley Submarine Working Site)
Zucker Family Graduate Education Center (Collaboration Spaces and Graduate Programs)
International African American Museum
The International African American Museum (Opening 2022) will explore cultures and knowledge systems retained and adapted by Africans in the Americas, and the diverse journeys and achievements of these individuals and their descendants in South Carolina, the United States, and throughout the African diaspora. Visitors will engage with dynamic exhibits featuring historic figures, events, and experiences from slavery through the 20th-century civil rights movement and into the present.
Future Conference Host Sites
The ASEE Southeastern Section will hold future annual conferences at the following sites:
2022 The Citadel, Charleston, SC
2023 George Mason University, Fairfax, VA
2024 Kennesaw State University, Kennesaw, GA
2025 Mississippi State University, Starkville, MS
2026 University of Memphis, Memphis, TN
2027 Virginia Military Institute, Lexington, VA
2028 University of Georgia, Athens, GA