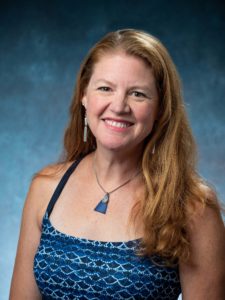 Malinda Zarske
Chair
Associate Director and Teaching Professor,  Integrated Design Engineering program
University of Colorado Boulder
Malinda Zarske has spent the last 20 years engaged in P-12 engineering education. Previously a public middle and high school science and math teacher, and a former Division Chair of the Pre-College Engineering Education Division, she currently teaches undergraduate product design and core courses through Integrated Design Engineering as well as STEM education courses for pre-service teachers through the CU Teach Engineering program. Her primary research interests include the impacts of project-based service-learning on student identity – especially women and nontraditional demographic groups in engineering – as well as pathways and retention to and through K-12 and undergraduate engineering, teacher education, and curriculum development.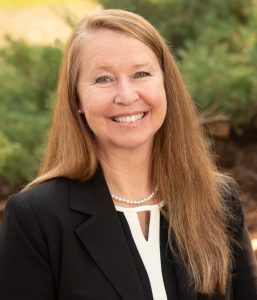 Andrea C. Burrows
Pre-College Engineering Education Division Chair
Associate Dean for Undergraduate Programs & Professor of Science Education, University of Wyoming
Dr. Burrows earned a University of Cincinnati, Ed.D, a Florida State University, M.S., and a University of Central Florida, B.S. degree. In 2021 she won the Association for Science Teacher Education's (ASTE) Award 1 – Outstanding Science Teacher Educator of the Year. She teaches courses and also creates and implements K-12 teacher professional development involving integrated STEM content concentrating on integrated STEM, engineering education, and computer science education. She leads NSF and other grants with over 10 million in funding. She is the co-editor of CITE Journal Science, and an active organizational member (e.g., ASEE, ASTE, AERA). She publishes journal articles and book chapters on integrated STEM, partnerships, and the preparation and learning of K-12 pre-service and in-service teachers. Her projects are found at uwyo.edu/seed and uwyo.edu/wycs. She taught middle and high school science for 12 years in Florida and Virginia (USA) bringing that expertise to higher education.
Bradley Bowen
Pre-College Engineering Education Division Immediate Past Chair
Assistant Professor, Virginia Tech
Bradley Bowen is an assistant professor at Virginia Tech in the Integrative STEM Education program. Bradley has a bachelor's and master's degree in civil engineering with five years of corporate work experience as well as a doctorate in Technology Education with six years of high school teaching experience as a technology education teacher. His research focuses on integrative learning and teacher professional development for K-12 classrooms.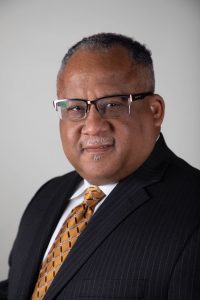 Leon Grant
Pre-College Engineering Education Division Representative
Marietta City School's Engineering Pipeline
Leon R. Grant III is a 20-year veteran pre-engineering teacher and the director of the Engineering Pipeline.  Leon's passion and innovation has made him a leader in K-12 engineering education.  He has won numerous honors such as 2017 WEPAN Leader in Engineering Education Award, 2017 ACTE National Carl Perkins Community Service Award, 2015 DiscoverE Educator Award, 2012 & 2013 Georgia ACTE Engineering Division Teacher of the Year, and 2010 Paulding District Teacher of the Year.  Leon Grant is an active member of ASEE Pre-College Engineering Education Committee, serves on the Atlanta Center for Creative Inquiry Board of Directors, a commissioner on the Georgia Professional Standards Commission, and a teacher representative on the Business & Industry Advisory Committee to the CTAE Division at the Georgia Department of Education.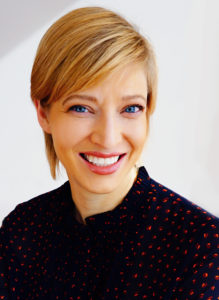 Katey Shirey
Pre-College Engineering Education Division Representative
STEAM Education Consultant, eduKatey LLC
As the founder of eduKatey, Dr. Katey Shirey supports science and math educators worldwide to bridge their content areas and bring engineering design and creativity to their students. Dr. Shirey earned her BA in physics, BA in studio arts, and MT in secondary science education at the University of Virginia, followed by her PhD in science teaching, learning, policy, and leadership at the University of Maryland. Building on her background in physics, sculpture, art history, and high-school physics teaching, Dr. Shirey is passionate about using integrative-STEAM education to reach more students, engaging students in real-world applications of science and math content, and helping teachers and students to grapple with complex problems in novel ways.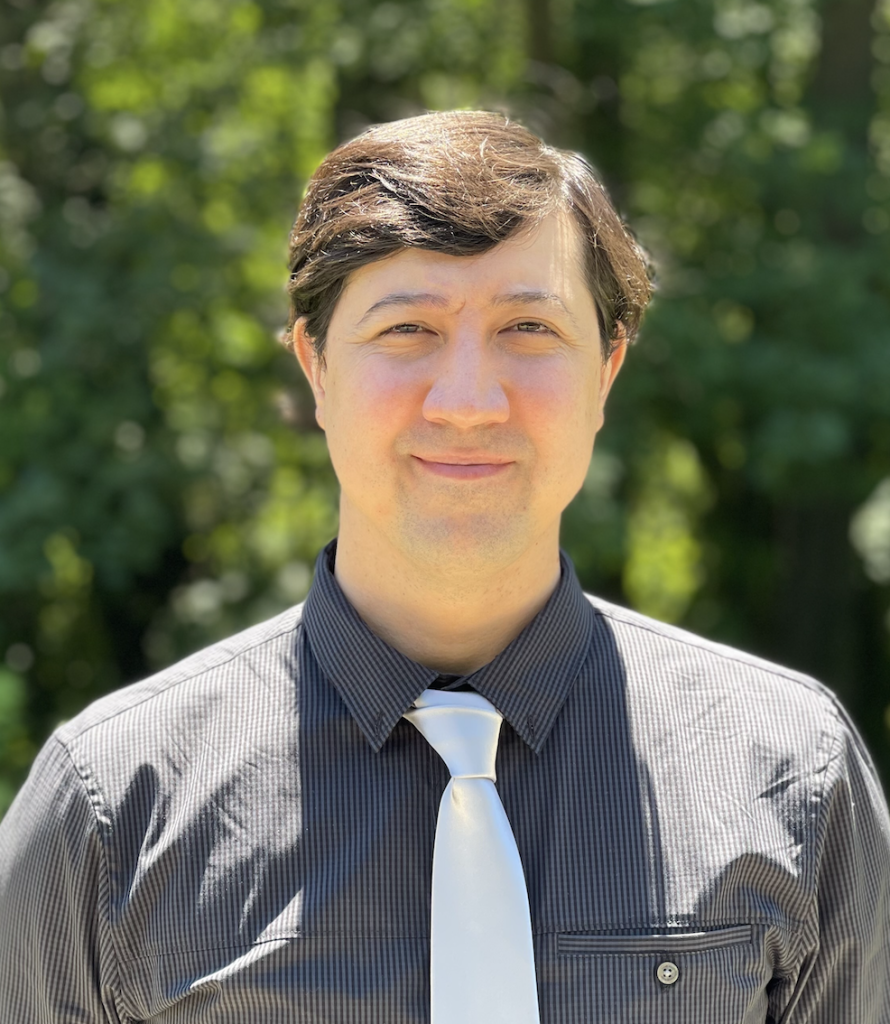 Erdogen Kaya
Pre-College Engineering Education Division Representative
George Mason University, Assistant Professor of Education
Kaya is an Assistant Professor of Education in the College of Education and Human Development at George Mason University. He has a MS in computer science and engineering and a BS in chemical engineering. He is interested in teaching people to code and engineer for social causes to make STEM+CS accessible for all. Areas of research interest include K-16 computing and engineering education, STEM+CS, computational thinking, and robotics in K-12 STEM+CS education.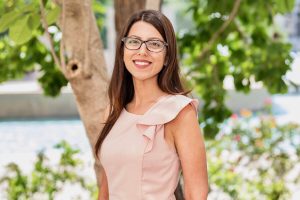 Mariam Manuel
At-Large Member, Teacher Representative
teachHOUSTON,  Assistant Professor
Dr. Mariam Manuel is an Instructional Assistant Professor for teachHOUSTON, a secondary STEM teacher preparation program in the Department of Mathematics at University of Houston (UH). Dr. Manuel oversees the inclusion of engineering design education in the teachHOUSTON program and has authored/taught engineering design education courses for the UH STEM Master's program. Her research interests include STEM teacher education, engineering design education, and culturally responsive pedagogy. Dr. Manuel was presented with 2018 Million Women Mentors Stand Up for STEM Award which recognizes efforts in mentoring young girls and women to pursue STEM related career pathways. She is also the recipient of the 2019 AWM Certificate of Service to the Field for Mentorship of Girls and Young Women in STEM. Most recently, she was awarded the 2020 UTeach STEM Educators' Association Award for Outstanding Contributions to STEM Education.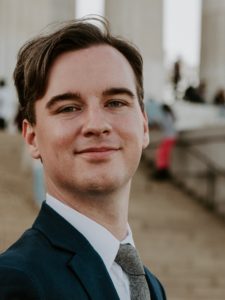 Keith Besterman
At-Large Member, Secretary/Treasurer
Office of Undergraduate STEM Education
American Association of Colleges and Universities
Dr. Keith Besterman is a Virtual Community Manager at the American Association of Colleges and Universities (AAC&U) in the Office of Undergraduate STEM Education (OUSE). Previously, Keith worked as an Integrative Engineering teacher, advancing Integrative STEM in K-12 education. Dr. Besterman received his BS in Technology, Engineering, and Design Education from North Carolina State University; MAEd in Integrative STEM Education from Virginia Tech; and Ph.D. In Integrative STEM Education from Virginia Tech. His research areas include integrative learning, STeM education, and English Language Learners.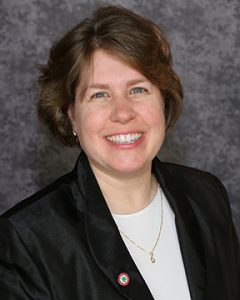 Kathleen A. Harper
First Year Program Division Representative
Senior Lecturer, Department of Engineering Education
The Ohio State University
Kathleen A. Harper received her M. S. in physics and B. S. in electrical engineering and applied physics from Case Western Reserve University.  She earned a Ph. D. in physics from The Ohio State University, specializing in physics education research.  She has been active in science teacher professional development for over two decades, most notably directing workshops in Modeling Instruction and piloting the first workshops to incorporate engineering content into the Modeling framework.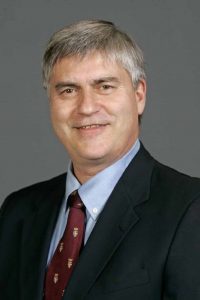 Peter Golding
Minorities in Engineering Division Representative
University of Texas at El Paso
Peter Golding leads whole life engineering education research programs in El Paso, Texas, where he is foundation director of the Center for Research in Engineering & Technology Education (CREaTE). He was educated at Monash University in Australia, gained industry experience in Japan, and led engineering research teams at The University of Melbourne and The Ohio State University before joining The University of Texas at El Paso (UTEP). He is Professor of Engineering Education and Leadership and Provost Faculty Fellow in the Center for Faculty Leadership and Development at UTEP. Peter currently serves as Chair of the Minorities in Engineering Division (MIND) of ASEE.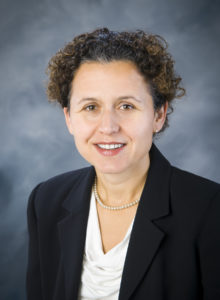 Sandra D. Eksioglu
Women in Engineering Division Representative
John M. and Marie G. Hefley Professor in Logistics and Entrepreneurship
Industrial Engineering Department, University of Arkansas
Eksioglu has 20 years of experience as an engineering educator. She has been a member of ASEE since 2005. She is passionate about increasing participation of women in engineering education and the profession. She was the Division Chair and Program Chair of ASEE's Women in Engineering Division during 2016-2020. Eksioglu has organized a number of P-12 engineering education activities and is passionate about improving engineering education at all levels.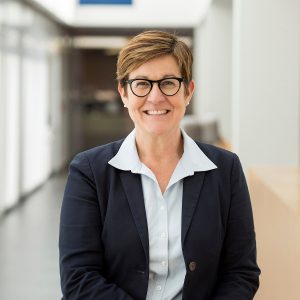 P.J. Boardman
Corporate Member Council Representative
Education Marketing Director
MathWorks
P.J. Boardman is the Director of Education Marketing, managing a worldwide education marketing team responsible for product and technology strategy, publishing programs, online learning and digital marketing from K-12 through higher education. She is a member of the American Society for Engineering Education (ASEE) Corporate Membership Council for P-12 Education. Prior to joining MathWorks in 2014, P.J. was a Vice President of Cengage Learning and Pearson Education. P.J. has a B.A. in Mathematics from the College of the Holy Cross and an MEd from the University of Massachusetts in Instructional Design and is a Rotary International Ambassadorial Scholar where she attended the Universidad de Santiago, Santiago de Compostela, Spain.