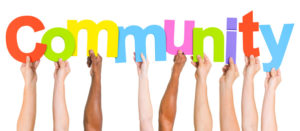 Call for ASEE CED 2021 Video Competition Participation
Do you have an engineering community engagement story to tell? ASEE CED would like to announce its second video competition and encourage all to consider participating. More details can be found and will continue to be released as they become available on the CED website https://sites.asee.org/ced/video-competition/.
Who might you team up with? What message would you like to share?
____________________________________________________________________________________________
CED Video Competition Minimum Requirements
Video Content
The length of the video must be between 3-5 minutes, including any opening title information and closing credits.
All videos must be original and appropriate for a general audience.
Videos must comply with copyright rules and regulations. Sources of information and materials used (i.e. music) must be properly acknowledged and credited in the video.
Video Format
Videos are to be uploaded publicly to YouTube. The link and permission for ASEE CED to use this video shall be provided in the competition submission form.
Resolution minimum of 720p
Team and Institution
At least one video project team member must be an ASEE member. An ASEE member must be the one to complete the competition submission form.
Team members, any affiliated educational institution, and partnering organizations should be acknowledged in the video.
Other Information
Identify the intended audience and main message for this video in the competition submission form.
Certification by the applicant in the competition submission form that: All partners (or their representative) mentioned in this video have viewed the final form of this video, endorsed its message, and approved of it being released for use in this ASEE CED video competition.
Certification by the applicant in the competition submission form that: All persons in this video have signed model release forms appropriate to this effort.